Fine jewelry,
born and raised in New York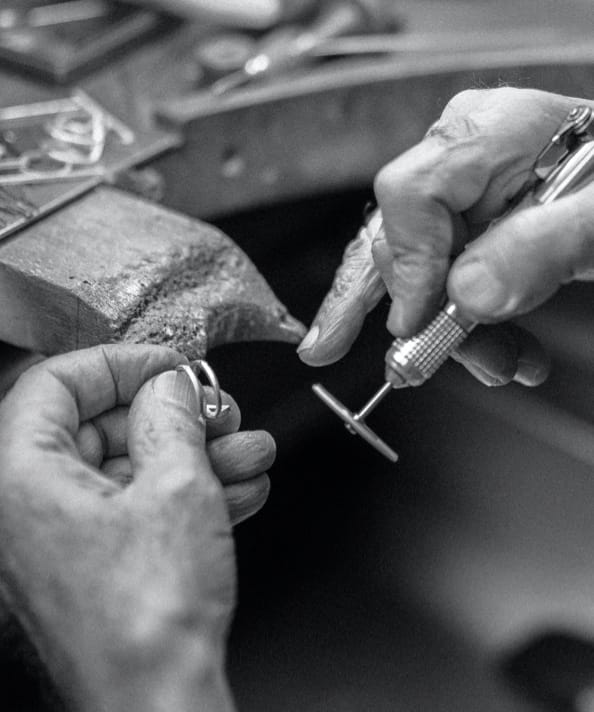 Our philosophy
We don't just believe in the gold standard, we live by it. What started out as designing jewelry turned into an industry rebellion. And let's be real, it was necessary.
At our core, we maintain that everyone deserves jewelry that is worthy of them. So, we focus on what really matters: durable materials that withstand everyday wear and tear, transparent pricing as friendly as your neighbor's dog, sustainable practices to protect our planet, and tangible giving to keep our conscious sparkling.
You set the gold bar, we simply strive to meet it.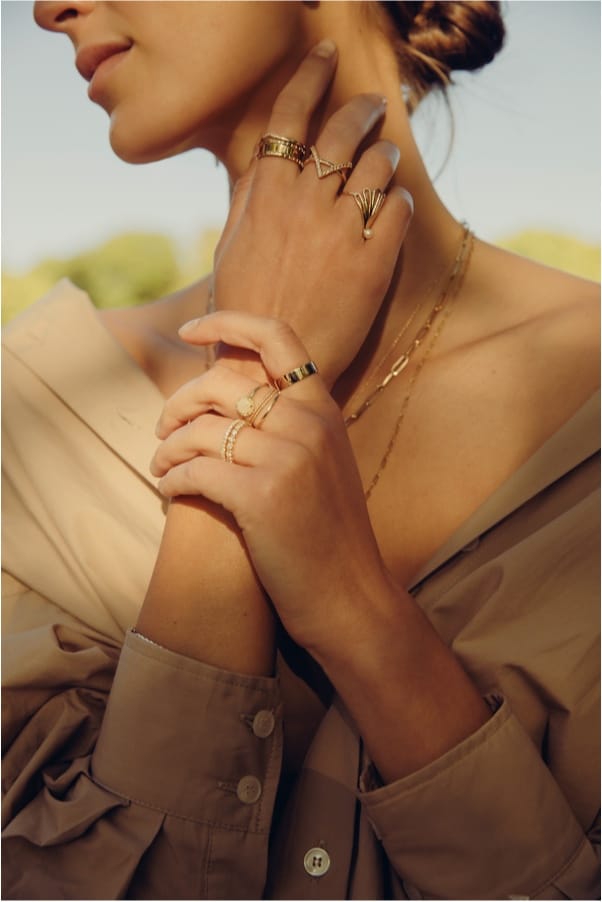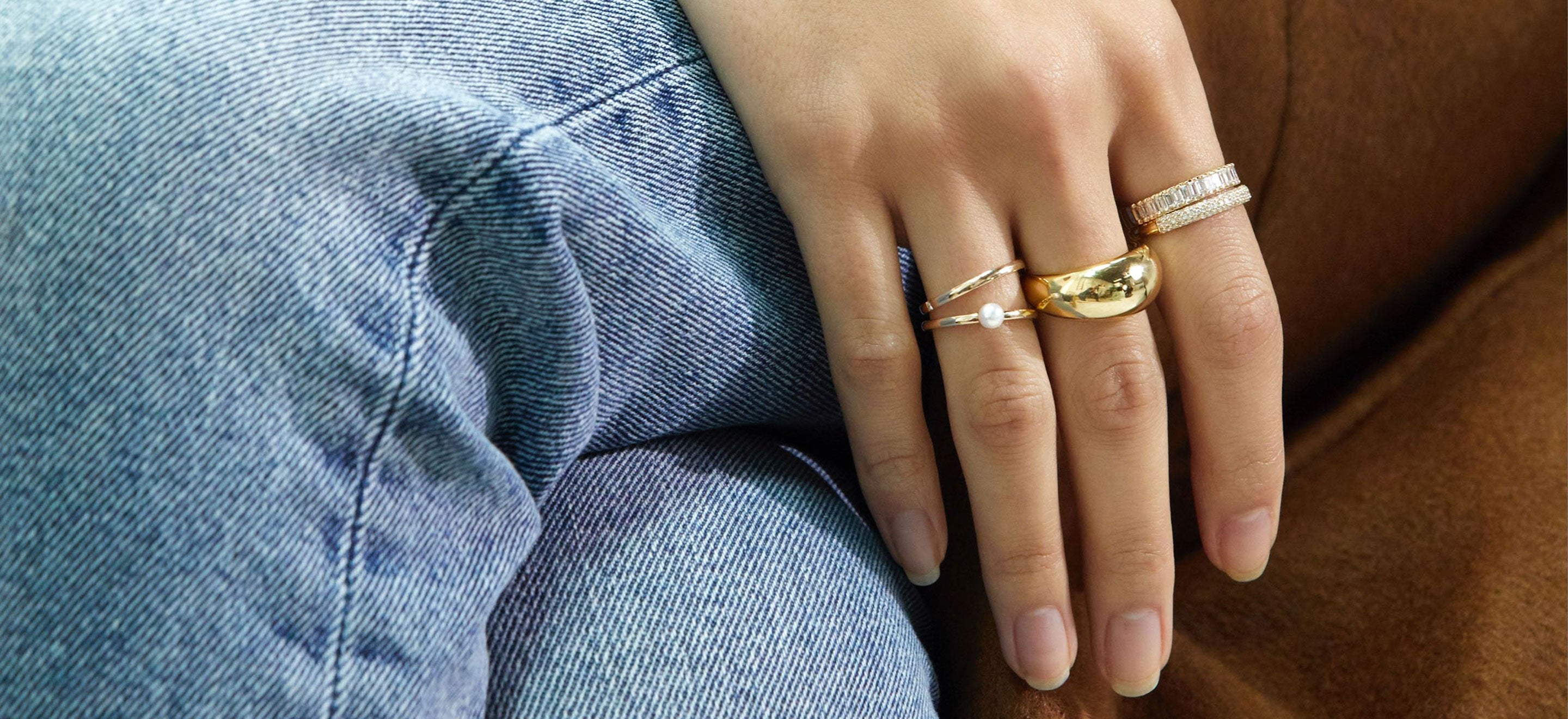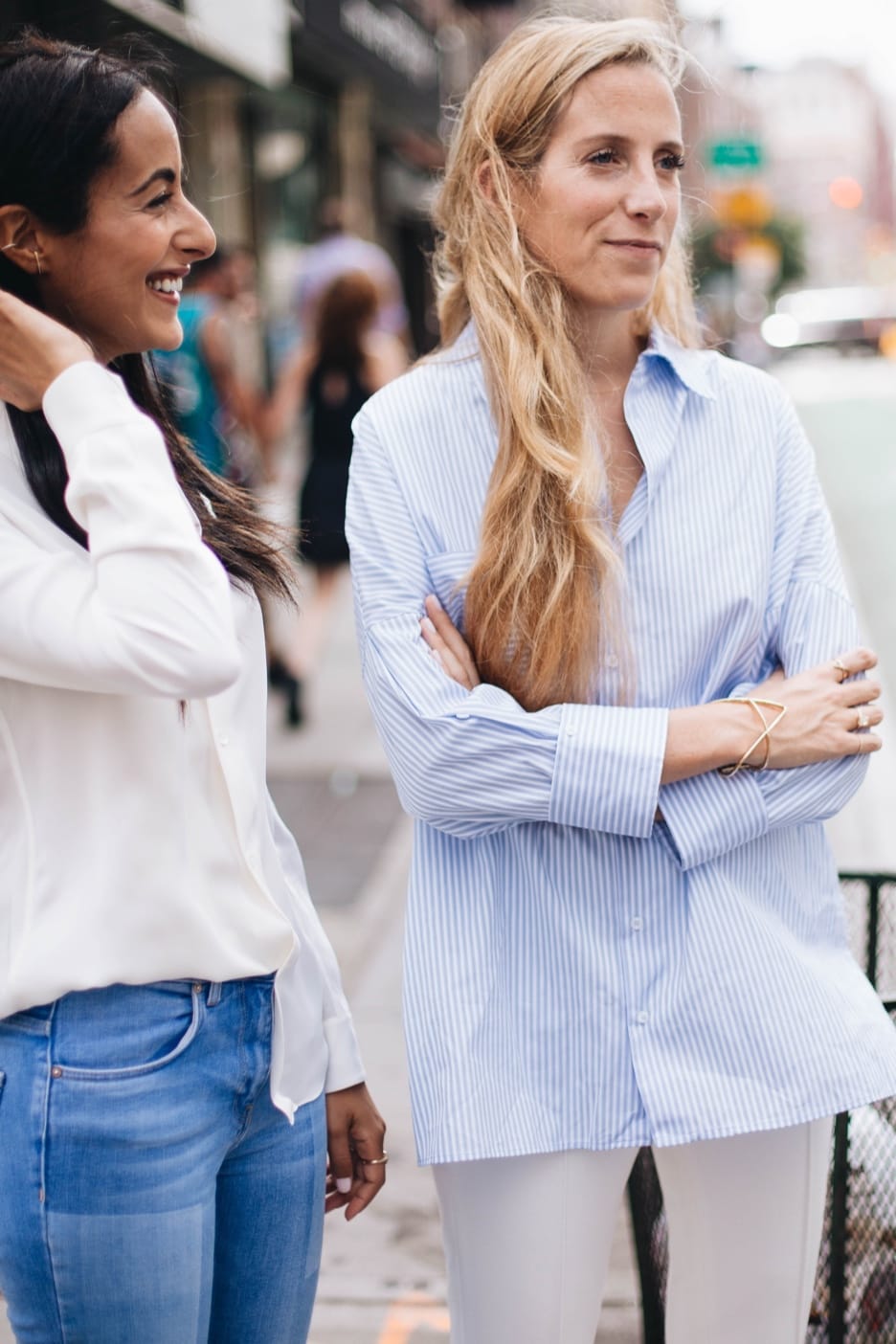 Our Founders
It was over weekly brunch and an exasperated discussion of green fingers in 2015 that Aurate was born. Longtime friends from grad school, Sophie Kahn and Bouchra Ezzahraoui couldn't find fine jewelry with a contemporary spin and a reasonable price tag. What's more, they had to choose between looking good and doing good. So, they decided to shake things up.
The results were products that are the absolute dream — we're talking the highest quality, prices you can't beat, ethical practices, and the chicest design. Alongside that, they created a brand that was talking to people buying for themselves and centered around empowerment. Diamonds are a girl's best friends and she pays for them herself.
Hailing from the Netherlands and Morocco respectively, Sophie's background in fashion and Bouchra's experience in finance created a perfect partnership to transform the fine jewelry market. We like to think it was a match made by the jewelry gods.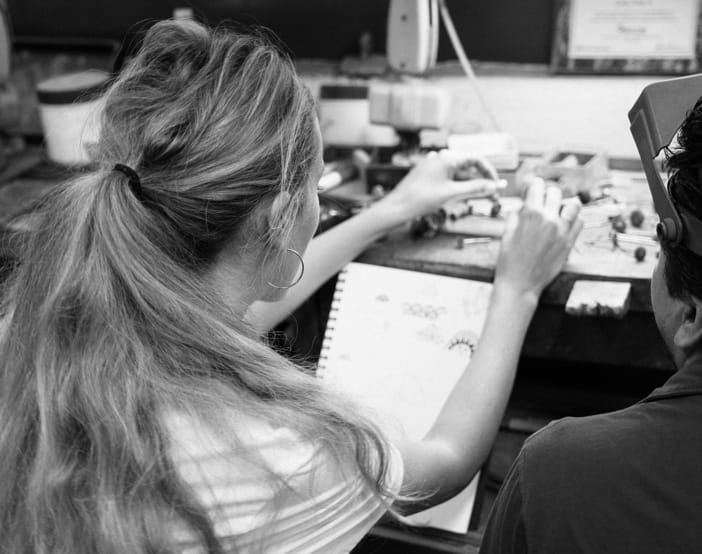 Our Designs
We're a 21st century company so we use technology everywhere, especially when it comes to design. We're also direct-to-consumer so we always can keep a direct line of communication with you, our community — no middlemen messing around.
In simple terms, you tell us what you want and we make it. It's basically the opposite of sitting in our creative bubble alone and just making what we think you should wear (i.e. the old days). No one wants that anymore. Once you share what you want, our co-founder and designer Sophie brings the designs to life. Even post-launch, we continue through rounds of edits based on your feedback because no tweaks are too small.
We're perfectionists and we're proud of it.
Designed to be worthy of the women who wear it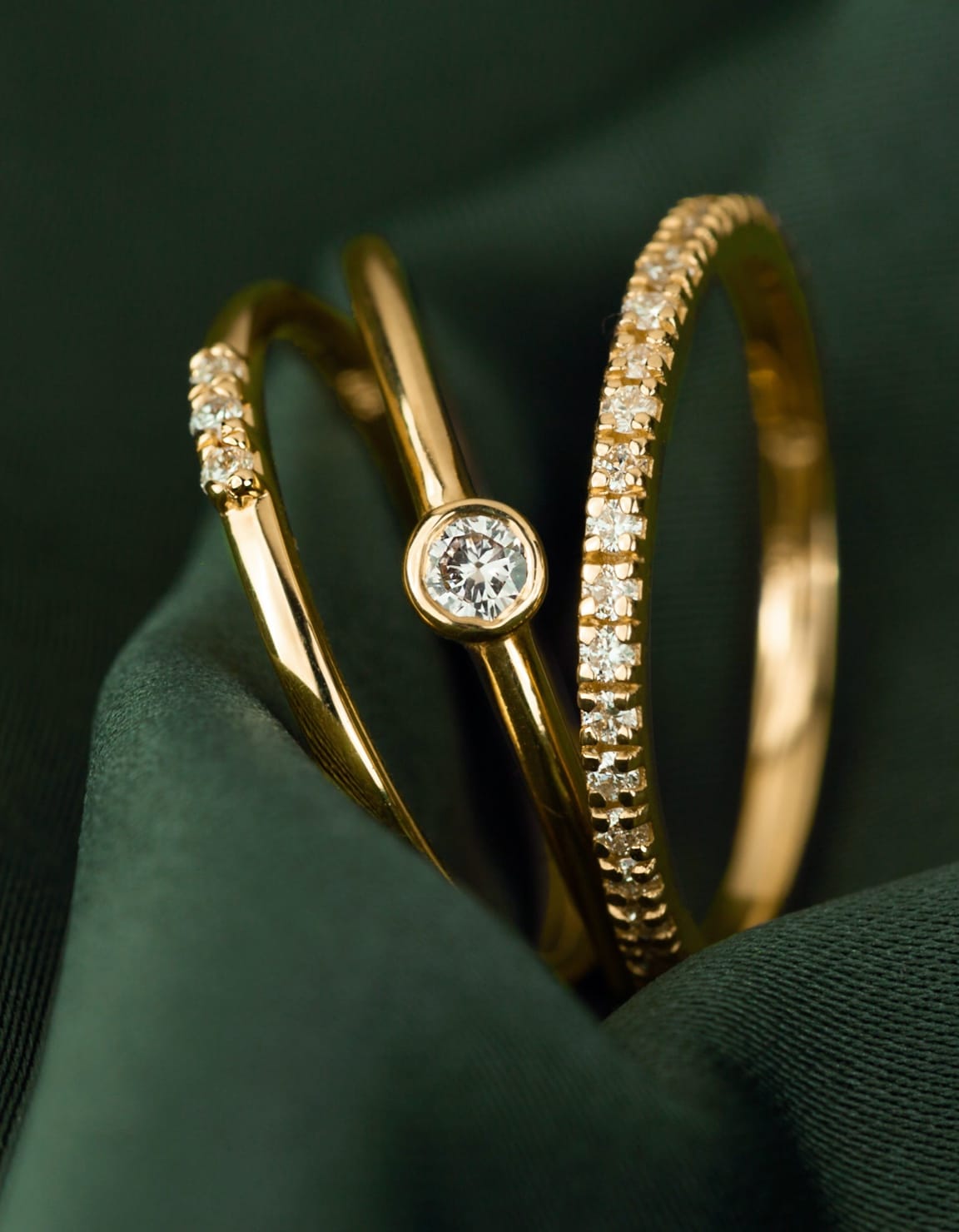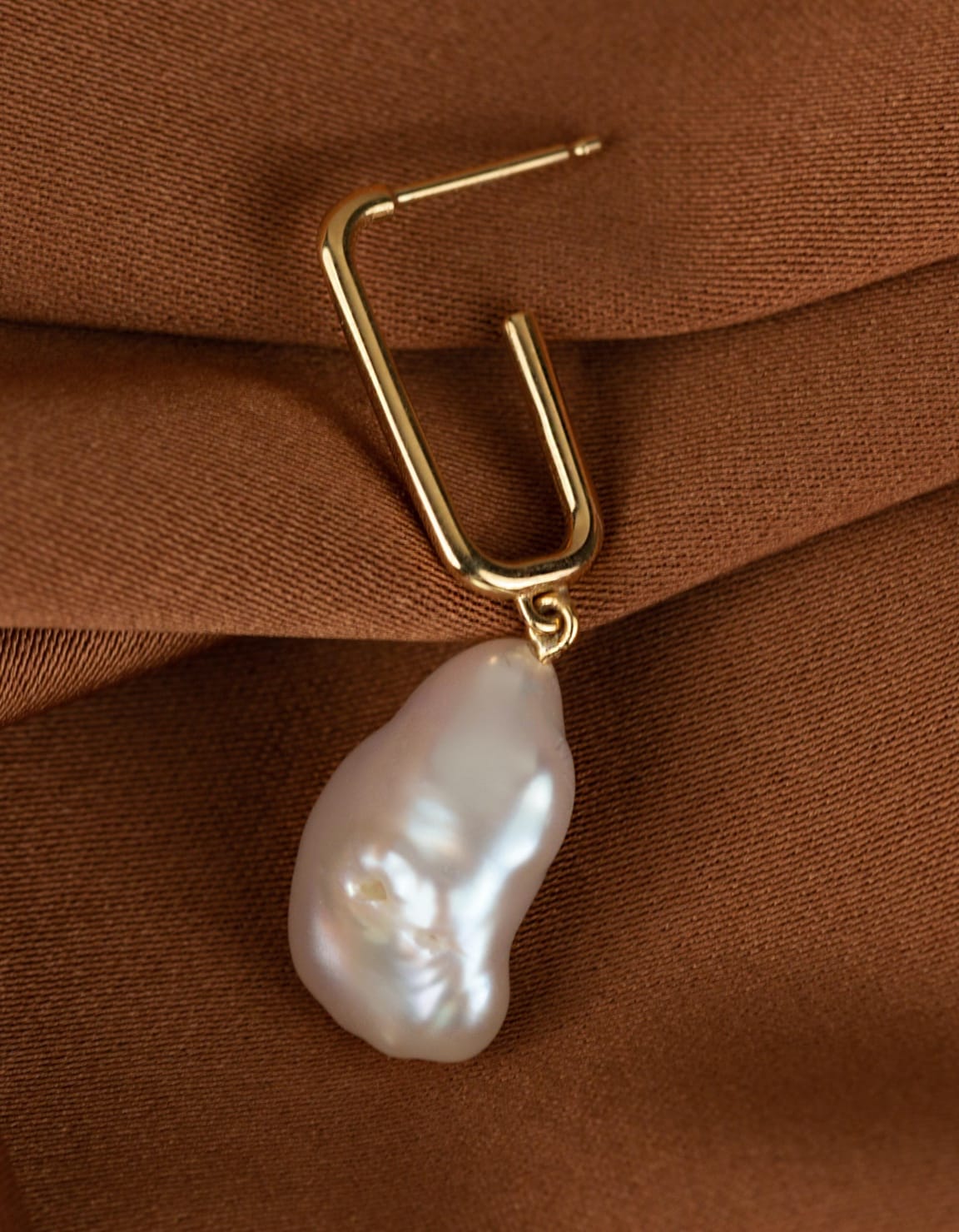 Our diversity
At Aurate, diversity and inclusion have always been at the core of our values. We were founded by two females with a mission to give equal opportunities to all, regardless of race, ethnicity, sexual orientation, or background. We understand that our responsibility goes beyond just sharing our internal data points but don't worry, we still have them for you.
Young parents in leadership roles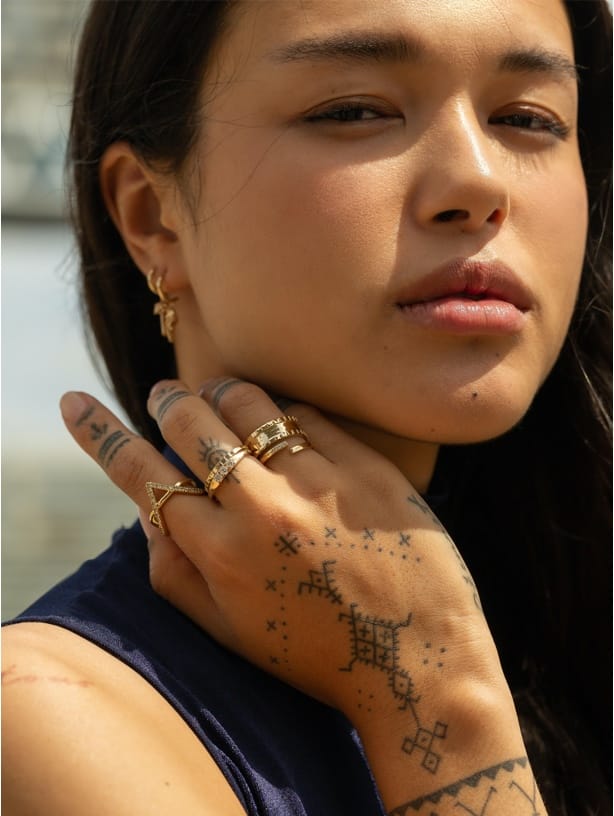 Always learning &
taking action
We update these numbers quarterly. It's a way to see our progression and see which areas we can improve. We also provide information on current social issues throughout our team to make sure everyone is ensured, aware, and taking action.
Company wide racial heritage by percentage
African American / Black / African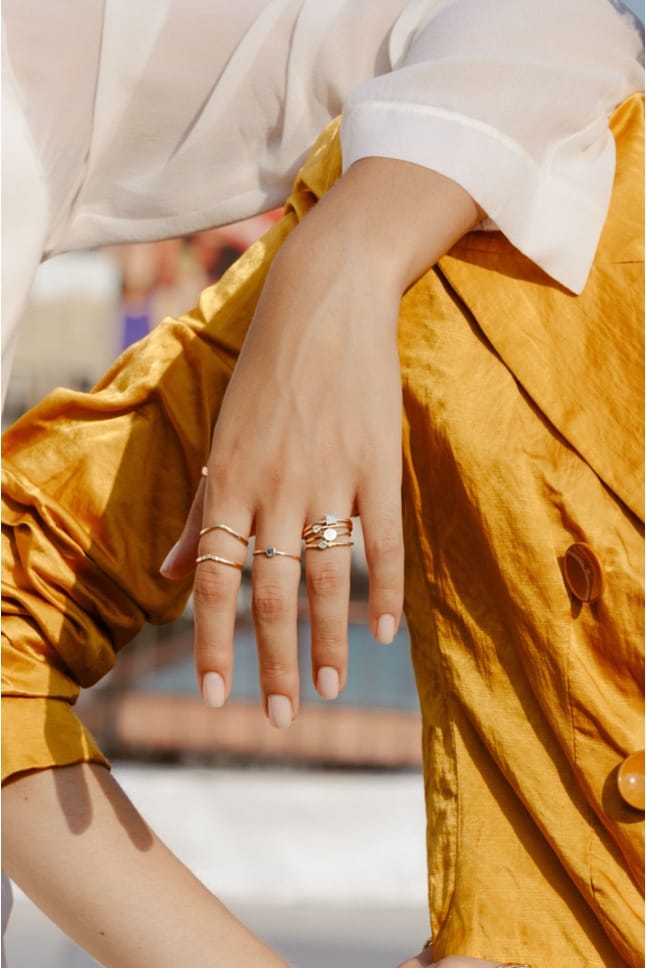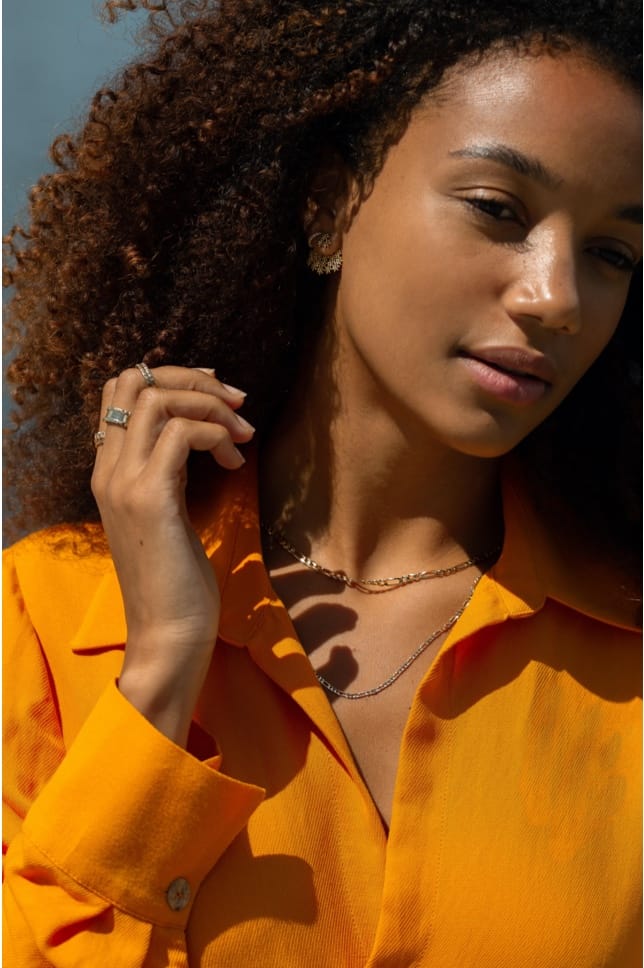 It doesn't stop here
We want to provide transparent information but we also want to go steps further. From who we hire to the voices we highlight, we seek ways to improve our own allyship and advocacy while pushing for open, honest and proactive conversations.
Company wide gender identification by percentage