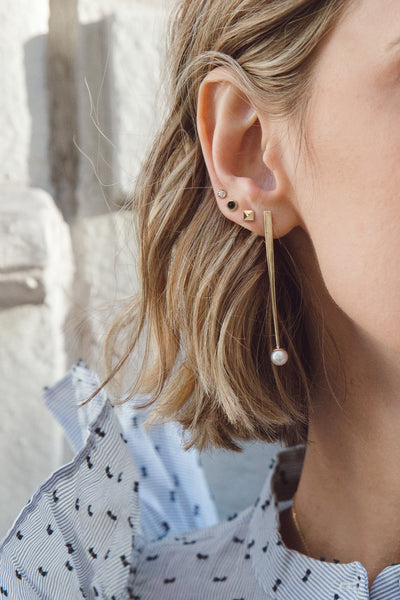 Introducing Our 3 New Ears Essentials


2018 is the year of the empowered woman. It's time you got some jewelry that can keep up with your high-powered, active lifestyle. AUrate believes the best things come in small packages. We could not be more excited to launch our new mini stud collection: The Mini Pyramid Stud, The Mini Bezel Stud, and The Mini Charm Circle Stud.
Each one may be different, but all of these tiny wonders are designed to add a bit of flair to your mundane daily routine.
Whether it's traveling, swimming, working, exercising, having a night out on the town, or even sleeping, these studs won't miss a beat. Small, but mighty, these 3 styles are all day-to- night essentials that, like you, are ready for whatever comes their way.
Mix and match, pair with others, or go solo –these studs can take on whatever style it is you're going for.
Mini Pyramid Studs, $100
Simply designed but maintain an edge.
Mini Bezel Studs, $220
Add a subtle glint to your look, either day or night, with gold and diamond.
Mini Charm Circle Studs, $100
Delicate and sweet, but with an element of mystery with onyx stones.