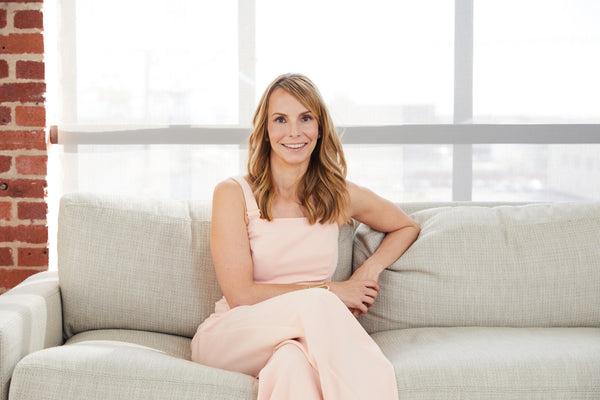 Inclusivity is a word being thrown around a lot previously. But how many brands are truly showing representation in their product offerings? Thirdlove, without a doubt, comes to mind first. Heidi Zak is the Co-Founder and Co-CEO of ThirdLove, the bra and underwear company on a mission to build high quality, better fitting bras for every woman's body. Zak has led the charge on inclusivity, inventing half-cups and offering more than 80 sizes and counting. She believes women should be celebrated exactly as they are, no improvements necessary. 
Zak has been recognized as Fortune's 40 Under 40, Fast Company's Most Creative People. Prior to launching ThirdLove, Heidi was at Google, Aeropostale, McKinsey, and Bank of America. This powerhouse of a woman is breaking the boundaries built around the societal norms of lingerie, and we wanted to know more about her. 
Name: Heidi Zak
Title: Co-CEO and Co-Founder of ThirdLove
What did you want to be growing up? A Broadcast Journalist .
What gets you out of bed in the morning? Spending some quality time with my kids, then getting in a workout before I start my day.
Where is your favorite place? The mountains of Colorado - Winter or Summer!
What makes you laugh? My kids, who are 3 and 6. Their honesty is generally quite funny. 
Favorite piece of book? Mastering Leadership.
Favorite past time? Working out -- I enjoy biking, swimming, running, almost any athletic challenge I'm game for.
How do you stay motivated? Knowing that at ThirdLove we're helping millions of women feel comfortable and confident in their everyday lives, and our customers and their stories inspire me every single day. I get notes from all kinds of women, some of whom are in their 70s, who are thrilled that they are wearing a bra that fits for the first time in their lives. It drives home how important our mission is to women of all shapes, sizes, and ages.
What is the best advice you've received? Understand your strengths and weaknesses and hire a team that complements and fills in your skill set.
How do you hope to be an inspiration to others? As a female CEO, I hope I'm inspiring other women to take a risk, and build something. I also angel invest in early stage female founded companies to help them get off the ground.
How do you celebrate yourself as a woman? For me, starting ThirdLove and running it makes me feel the most comfortable in my skin, because it represents who I am, someone who is constantly pushing my own boundaries, and defying the status quo currently set by society and culture.
What's your favorite AUrate piece? Gold Bar Necklace in Rose Gold.