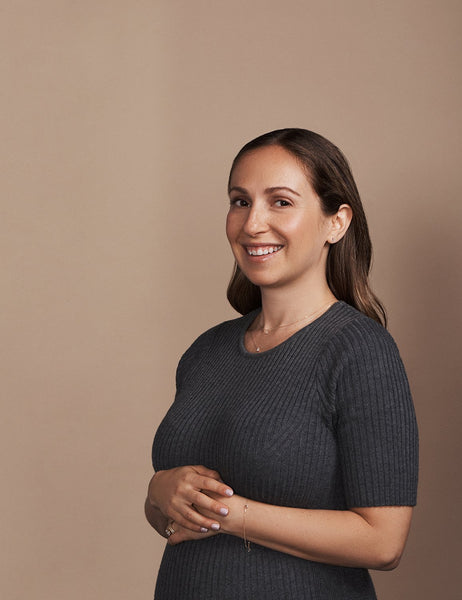 "We'll have achieved 'female empowerment' when the phrase disappears from our conversation."
Hey Ariel, can you share a few words about yourself?
I'm Ariel Kaye the Founder and CEO of Parachute, the fast-growing home essentials brand based in Los Angeles.
Within two years, Forbes declared that "Parachute Wins Over Millennials Tired Of Chain Store Bedding." The brand has been called one of the "25 Hot Los Angeles Startups to Watch" by Business Insider, and has been featured in notable publications including The New York Times, The Wall Street Journal, Architectural Digest and ELLE DECOR.
Prior to launching Parachute, I spent ten years working in brand development and advertising in New York. My experience yielded invaluable insight to consumer purchase behavior and the public's growing interest in quality, craftsmanship and social responsibility – now tenets of the Parachute brand.
I earned a Master's Degree in Media Studies from the New School and a Bachelor of Arts Degree from the Gallatin School at NYU. I am also a certified yoga instructor and aspiring surfer.
What is your definition of female empowerment?
To me, female empowerment means true equality – no longer viewing gender as a differentiator or something to be discussed in economics or politics. We'll have achieved "female empowerment" when the phrase disappears from our conversation.
What brightens your day?
I'm constantly uplifted by my team at Parachute. Their hustle, ideas and enthusiasm get me stoked every day. I also love the outdoors and the casual beauty of the Southern California landscape. Bike riding, sunset yoga or a quick walk to the beach keep me energized and happy.
In what ways are you seeing women supporting other women in your industry?
I'm inspired by a number of extraordinary female-founded businesses from Clare V., Outdoor Voices and Glossier to goop, GirlBoss, The Wing and Bumble. As a founder, I try to make myself available to meet or help other entrepreneurs any way I can – and I see this amongst all my contemporaries. We are a growing community, so supporting each other is essential. Plus, you always walk away learning something new from the other.
Should we be on the lookout for any exciting new things from Parachute in 2019?
We will continue to focus on building the best direct-to-consumer shopping experience for our customers. We want to be a be a part of the rituals in every area of the home and offer products to outfit your entire space. Retail is going to be a huge part of our growth strategy – we currently have four brick-and-mortar locations and plan to open 20 stores by 2020!
We proudly dedicated our Dainty Diamond Edition to Ariel.