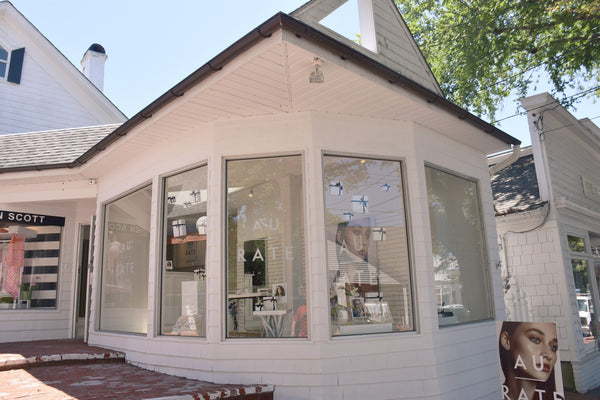 Have you come out to see us in the Hamptons yet? It's not too late - our Southampton pop-up boutique is open until Labor Day. This is our first summer with a store out here and we are loving it. We've both spent summer weekends in this area for years. We like to say this is our happy place. It's been amazing to have old friends stopping by.
The pop-up scene has blown up all over the Hamptons, Montauk and further inland. In our little corner of Southampton, we're lucky to have shops like Jenni Kayne and Cabana as summer neighbors. We're about to head over (again!) to Knockout Beauty in Bridgehampton, where Cayli Cavaco Reck stocks addictive brands like Sunday Riley and R & Co.
We invite you to come in and find a piece of jewelry that makes you feel special. Choose something from our Flower collection to evoke an endless summer. Or set the tone for your fall look with our newly reinvented classic, the Asymmetric Pearl Ear Jacket.
Our Brigadoon-like shopping district on Jobs Lane has been getting a lot of press and our favorite piece is this feature in Hamptons Magazine by Lauren Finney. She was so gracious and really captured the spirit of our company. Read below, and then come on in and shop all our collections, but only until Labor day! Plus you'd get to meet our lovely Store Manager Amy ;) 

46 Jobs Lane, Southampton
888-616-2872