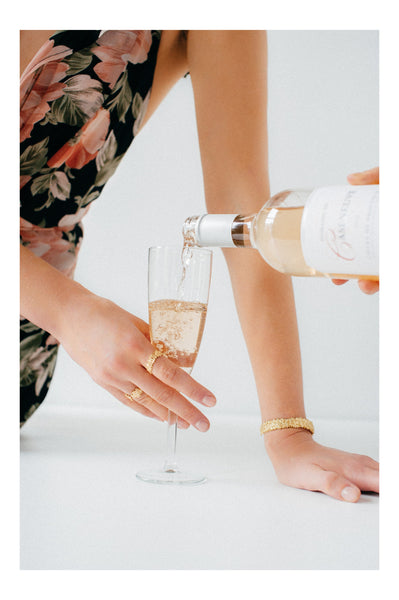 More than a Princess
We love that millennial pink isn't really about the color but more about an idea. Described as an ironic shade of pink, millennial pink represents contemporary feminism at its best -- shamelessly female and sophisticatedly pretty without the negative stereotypes associated with bubble gum pink of the past. We love that the color's significance lies in what it represents rather than just it's appearance, a message that embodies what AUrate is all about. It's about substance rather than just looks. Millennial pink, like our brand, is anything but princessy.
Millennial Mindset 
Our founders, Sophie Kahn and Bouchra Ezzahraoui, are huge supporters of the daring spirit that millennial pink represents. With their vision to make fine jewelry affordable by cutting out the retailers, they themselves love to push the boundaries and are all for the positive changes of the millennial generation. Sophie and Bouchra have adopted the millennial mindset of finding ways in which they can integrate purpose into the workplace. This is why being able to give back to the community through donating books to underprivileged children for every product purchase is very important. 
Redefining Femininity
At AUrate, we think the embracement of millennial pink signals the beginnings of a much needed change for female empowerment! We are very excited to see where we are headed with this movement and mindset. Undeniably pretty, but also strong, daring and smart -- all of our pieces can be customized to a rose gold shade. 
 X Cuff, $300
Rose Gold Bar Necklace, $300        
X Ring with Diamonds, $1000