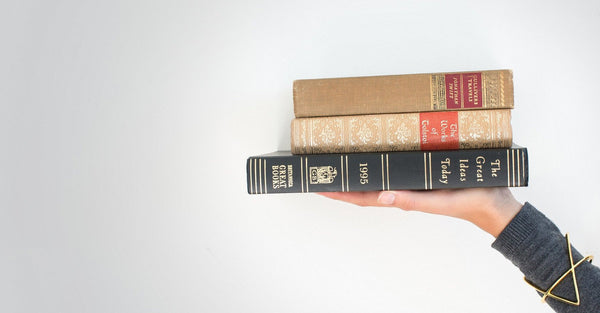 Giving back is an intrinsic part of AUrate New York, and has been from the company's inception. You may already know that for every piece of jewelry purchased, we give a book to a child in need. We call this initiative A Book For Your Look. Today we want to share more about why we chose this cause. 
Reading Empowers
Education is an issue close to both our hearts. Nothing is more crucial to expanding opportunity, improving individual lives and communities, and giving children a lifelong sense of self-empowerment. 
It's hard to believe the level of educational disparity between children from different income levels and backgrounds. Did you know that over 40% of fourth graders in the United States do not achieve basic levels of reading proficiency? In fact, two thirds of American children living in poverty have no books in their homes. 


The White House Agrees
We've partnered with Mastery Charter, a charter school network in Philadelphia that serves over 10,000 students. Among students who attend their seventeen schools, eighth-grade test scores increased by 200%, student drop-out rates were cut in half and college graduation rates rose by 200%. President Obama took notice and cited these accomplishments in a speech to the National Urban League.


Joy of #RealGiving 
Mastery Charter's stated core values include "straight talk," grit and joy. Visiting these schools to hand out new books brings us so much joy. Every child should experience the wonder of reading. We are very proud that, because of all of you, we've already provided thousands of books to students in need!
Find out more about Mastery Charter Schools at masterycharter.org.  Follow our partnership with the school by checking out #realgiving on Instagram.