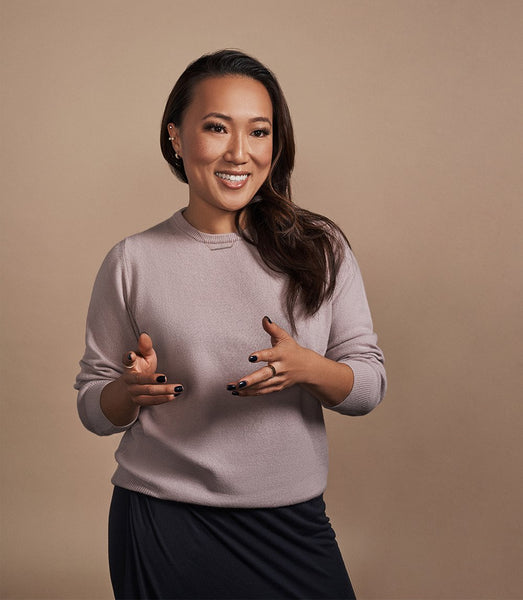 "It's such an amazing time to be a female founder." 
Hi Sutian, can you share a few words about yourself?
I am a Partner at Female Founders Fund, an early-stage fund investing in the exponential power of exceptional female talent. Founded in 2014, the fund has built the most recognized brand focused on leading female-run opportunities in internet and software startups. Alongside investing, F3 has established the strongest network of investors and female founders nationwide who provide a network and access to strategic value. F3 is an investor in industry-leading companies like WayUp, Primary Kids, Thrive Global, ELOQUII (acq. by Walmart), Billie, Winky Lux, Tala, Zola, Rent the Runway, and more. The fund invests broadly across internet and technology, in areas where women-led startups have incredible impact: e-commerce, web-enabled products and services, marketplaces, and platforms.   
5 things you can't live without:
Things to read - it can be books, magazines, blog posts, you name it... My amazing family and friend, snacks (I love snacks), high quality sleep and lastly sunlight and warmth (which is hard in NYC in the wintertime)   
What are you reading right now?
So many things! Some current favorites are: Never Split the Difference, Attached, Sour Heart, Stealing Fire, and Skin in the Game.
What did 2018 mean for you and the Female Founders Fund?
2018 was a year of growth. We closed our second fund, started leading deals and have invested in some amazing new female founders and companies this year. ELOQUII, one of our Fund I portfolio companies sold to Walmart, and many of our Fund I founders invested in our second fund. In many ways, it felt like we were seeing the process come full circle as we saw our investments turn into exits and that capital get returned back into the ecosystem.  
In what ways are you seeing women supporting other women in your industry?
It's such an amazing time to be a female founder, especially in New York City. More now than ever, women are creating communities, both formal and informal, to share best practices in scaling their companies, any insights that they've discovered as leaders, and support each other in genuine ways as we see the success of one turn into the success of many others following her.   
We proudly dedicated our Infinity Edition to Sutian.