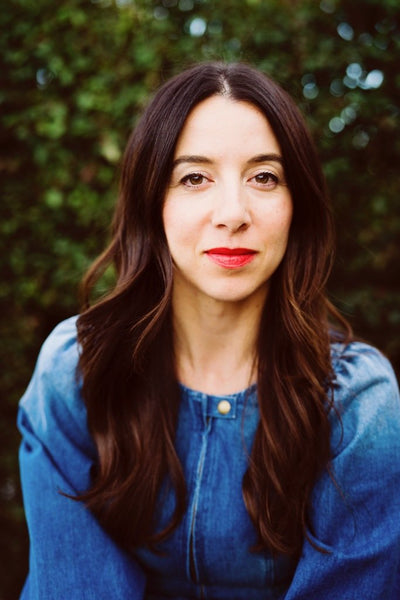 We've all been there. Something can seem perfect at a glance but after a little digging, we are forced to confront a disappointing quality of sort. The question becomes, what to do next. For Sasha Plavsic, founder of ILIA Beauty, the answer was simple: do better.
After discovering a shocking array of dangerous ingredients in her favorite lip balm, Sasha dedicated her time and efforts into creating a safer and more sustainable alternative. In short, ILIA Beauty dares to offer the best of the best without any ethical compromises. We got to meet the woman behind it all. 
Name: Sasha Plavsic
Title: Founder and Chief Creative Officer of ILIA
Title you would give yourself: Magician
What did you want to be growing up? Veterinarian.
What gets you out of bed in the morning? My four year old.
What gets you into bed at night? Exhaustion.
Where is your favorite place? Waiheke Island.
What makes you laugh? Seeing my girls laugh with each other.
What's on your bucket list? To slow down and go sailing around the world with my family.
Favorite book? The Diamond Cutter by Geshe Michael Roach.
Favorite piece of art? A piece at my parents house from a famous artist in the 70s. It's a large 3 dimensional canvas in the color Klein Blue.
Favorite past time? Extra sleep.
How do you stay motivated? Not sweating the small stuff and remembering what's important.
What does giving back mean to you? Making someone else feel good.
Who is someone you look up to and why? My dad. When he was still here I really looked up to him and I still do. He was a dreamer and a believer that anything was possible with enough hard work and determination.
What's the best advice you've ever received? There's a solution for every problem.
What does balance mean to you? Making someone else feel good.
How do you break the rules? By listening to my gut and not listening to what people say if it hasn't been done before.

What is your favorite Aurate piece? Mini Diamond Bar Earrings.